Photo Gallery
Local sites we visited for actual on-site dowsing.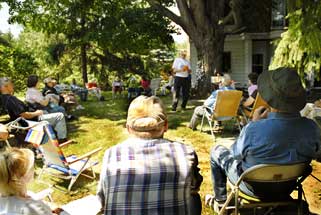 Winter meetings at Cornell Cooperative Extension in Ballston Spa...
Here we have seminars and lessons in the art of dowsing. Below (left) is Master Dowser, Leroy Bull, Teaching the finer points of Map Dowsing, while Frank Hoenig, a Dowsing Instructor (right) assists.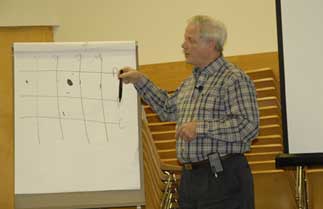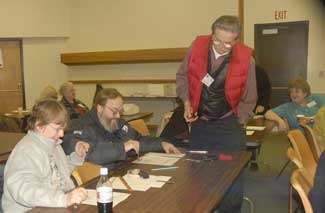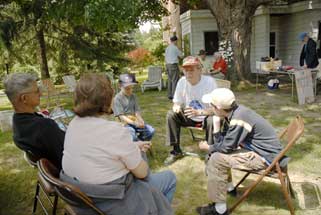 Meetings are open to the general public. We invite anybody interested in dowsing and the topics we focus our efforts on to attend our meetings. A $3.00 donation is suggested for non-members.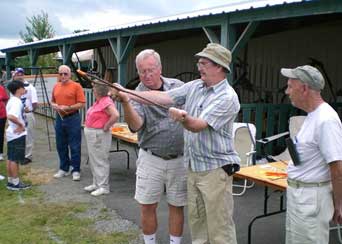 The former President of our chapter and a Professional Dowser, Bruce Irwin, giving a dowsing demo at a county fair.




Dowsing offers far more than a method for finding water. Dowsing is a tool anyone can use to explore the truths and changes happening in life, as well as effect change and create a better world.