Calendar of Events
Where:
Cornell University Cooperative Extension
50 West High Street -- Ballston Spa, NY 12020
When
:
We usually meet once a month on a Sunday from 1:00 pm to 4:00 pm. See "Upcoming Meetings & Programs" below for list of events and scheduled dates. Our members receive an email in advance with meeting/program details, actual date and location.
Cost:

FREE for Chapter Members. $3.00 Requested donation at the door for non members. (We encourage and invite guests to join our group, and will happily apply their $3.00 to the $15.00 Annual Mohawk-Hudson Dowsers Membership).


Directions: From I-87 take exit 12 (Route 67 West) into the center of Ballston Spa, then turn left (still route 67) onto West High Street. The modern style building is a couple of blocks down on your right.
Upcoming Meetings & Programs
Sunday, July 17, 2022:

From Atlantis to Silicon Valley - Overcoming the Fall of the Spirits of Darkness into Civilization
Joe Stevens will present a unique, comprehensive perspective on Biodynamics based upon a close reading of Rudolph Steiner's indications and notes for the Agriculture Course.

Biodynamics is a holistic, ecological, and ethical approach to farming, gardening, food, and nutrition. It is rooted in the work of philosopher and scientist Dr. Rudolf Steiner, whose 1924 lectures to farmers integrated scientific understanding with a recognition of spirit in nature. Biodynamics uses specially prepared medicinal herbs to stimulate the flow of life force from the Earth and Cosmos into the plant. The digestion and metabolism of this produce supply 'heart' forces that supports soul and spirit in the physical body. Steiner described the necessity of knowledge acquired by attention to the soul/spiritual being. This requires a quality of energy not accessible by ordinary methods. Biodynamics is the most basic way Steiner found to access this energy.

ABOUT JOE STEVENS: Joe Stevens is a Capital District tree care provider using biodynamic preparations to treat tree diseases. He also worked closely with our own, health dowser Loren Lillis on aspects of energy medicine for more than a decade.

Where: Cornell University Cooperative Extension
50 West High Street, Ballston Spa, NY 12020

Past Events & Programs

Bridging Dimensions of Reality & How We Can Experience It - with Trent Millett

- May 15, 2022. Trent, a long time friend of Preston Nichols, will be sharing his knowledge on Preston Nichols Magic Music Time Machine, and how it allowed us to experience our inter-dimensional realities. Trent will be covering Preston Nichols work with the US military's secret projects on time-travel and stargate technologies, including the Montauk &

Pegasus Projects. About Trent Millett: Trent is presently Vice President of Mohawk-Hudson Dowsers. He operates Saratoga Mineral Water Tours and Education. He is affectionately called the "The Saratoga Water Wizard" and the "Saratoga Water Witch" and offers tours and a connection that is an Experience rather than a tour. Trent holds a certificate in BioHarmonics and does workshops on Radionics, Intentional Healing & Healing devices, sacred relationship, and the health and healing properties of water. He is a member of the United States Psychotronic Association. Trent can be reached at spititflytrent@yahoo.com and (802) 473 2836.
Clearing Non-Benefical Energies - September 19, 2021.- at Lincoln Baths, 65 South Broadway (Route 9), Saratoga State Park, Saratoga Springs NY 12866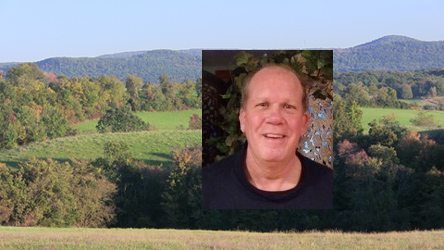 Land carries and holds energetic memory, some natural, some man made. A portion of this energy isn't beneficial to humans; it can cause or contribute to many chronic health conditions and can be physically and energetically toxic.

Dan will present a dowsing protocol he uses to clear, balance and neutralize homes, land, gardens, and people of non-beneficial energy, entities, thought forms, geopathic energy lines, EMF, portals, trapped emotions, energy cords and more.

Learn creative dowsing skills to clear yourself and surroundings. He will also show you tools and devices he uses in clearing; many are home made DIY. He will also provide information on working with and co-creating with Elementals to transform and raise the vibration of your landscape, gardens, property and everyone on it.

Why not ask for advice and assistance from your own experts, your own Elementals. The fun really begins when you ask them what they want! While based in dowsing, this information also touches on aspects of geomancy, feng shui, and the shamanic traditions. However we label them, it's all the same energy and vibration.

About Dan Arseneau - Dan is an Energy Practitioner, who uses dowsing, Marconics Quantum Recalibration, the Emotion Code, and more. His focus is on clearing people and land. He teaches day long seminars and offers individual Human Design readings. He earned psychology degrees from McGill University and the University of New Haven, and has taught in higher education. In addition, he is an army combat veteran, a human resources executive in healthcare, currently working in behavioral health. Dan has presented at the Living Waters & Hudson Mohawk Chapters, at Dream Barn Hollow and at ASD National Conventions. Dan can be reached at danielarseneau29@gmail.com .

Directions:


Lincoln Baths,

65 South Broadway (Route 9) , Saratoga State Park,

Saratoga Springs, NY 12866

https://www.wellness.com/dir/3075877/health-club/lincoln-mineral-baths-spa/saratoga-springs/ny/directions/saratoga-state-park-saratoga-springs-ny-12866
.
About Mohawk-Hudson Dowsers:
If you have an interest in dowsing, detecting, working with, and transforming subtle energy, holistic health & well being, energy healing, mind-over-matter, your innate human abilities to create and manifest your reality and dreams, EMF (electromagnetic) pollution and harmful effects, qi (chi), intuition, and similar subjects, then the Mohawk-Hudson Dowsers is the place for you. You do not need to be a member to attend-- bring your children, family and friends. Our meetings are open to all who are interested in learning how to dowse, work with subtle energy and becoming better at it. Meet like minded people who are open to new ideas, experiences and personal/spiritual growth. Make new friends and get connected to local people! Those of us with dowsing skills and knowledge are happy to share and help others. The questions and discussions are stimulating, useful, and can change your life. The program for the day starts at 1:00 and ends about 4:00. Come join us and meet a great bunch of friendly, synergistic people.
Tour with Trent Millett:

Healing Waters of Saratoga Springs -

August 15, 2021 - at
Saratoga Spa State Park. Meet at parking lot behind Roosevelt Baths. The worlds finest spa doctors have declared Saratoga Springs the greatest healing resort on the planet.Come find out why with Trent, the expert on the healing nature of water. We will visit the different springs,learn important history and sample and experience the different healing qualities each individual spring has to offer While drinking the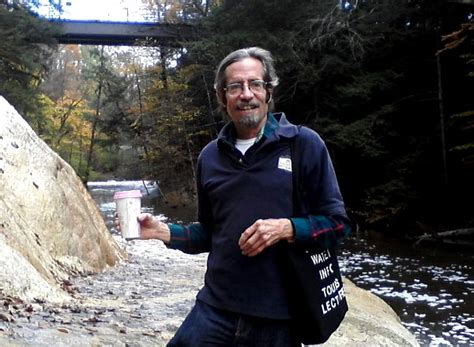 waters was known to help with gastrointestinal problems, bathing was thought to treat heart disease and arthritis. Scientists believed that the bubbles in the mineral water dilated blood vessels and improved a patients circulation.This is not your home bathing experience.Join us for the best Tour of the Saratoga Springs! By the way, if you are a member of The Mohawk-Hudson Dowsers, you are eligible for a discount on a bath, at the Roosevelt Spa, during the off season.
About Trent Millett:
Festival promoting natural health, wellness, fitness ...Aime "Trent" Millet is vice-president of the Mohawk-Hudson Dowsers. He holds a certificate in Bio-harmonics, and does workshops on Radionics, Intentional Healing and Healing Devices, and the Health and Healing Properties of Water. He has also developed the "Hydro-phonic" system of communicating with water, which uses water as a transfer medium for frequencies (sound) resonating at body, organ and cellular levels. Trent has years of experience, research, medical history and re-validating the healing waters of Saratoga. He does informational tours of the mineral waters of Saratoga Springs and is a consultant to health and medical practitioners on the therapeutic uses of mineral waters. His experiences with American waters led him to investigate the use of water for medical purposes in Europe. He has presented nationwide on the benefits of Saratoga's Waters and has been a presenter on radio and TV. Trent can be reached at spiritflytrent@yahoo.com https://www.facebook.com/SaratogaWaterWitch
Cost: A donation for Trent will be appreciated.

Directions:
From Rt 50 at the intersection of Geyser Rd and Avenue of the Pines, turn East onto the Avenue of the Pines (Geyser Rd @ Rt 50 is West) pass two right turns, then immediately bear right at the Y. Then turn right onto Roosevelt drive. Take Roosevelt Dr to the end, turn right. The parking lot will be straight ahead.
From I-87: Take exit 13N to Rt 9 north. turn left onto The Avenue of the Pines. (Gideon Putnam Rd is the left just before the Ave. of the Pines). Take the Avenue of the Pines to the Y in the road and bear left. Then, continue straight on Roosevelt Drive to the end.Turn right and the parking lot is straight ahead.


The Vibrations of Essential Oils & Healing with Aromatouch - Patty Matthews and Sonya Babinbeau - Oct 18, 2020.
As dowsers, we work with energy and are aware that each thing has a specific vibrational frequency. When we are healthy are vibrational levels are high. When we are ill or have dis-ease our vibration is low. Clinical research shows that essential oils, with the highest frequency of any natural substance known to man, can create an environment in which diseases, bacteria, viruses, and fungi, can not live. Essential oils provide a natural, gental way to restore our body's healthy electromagnetic vibrational frequency. Learn how to dowse which essential oil is best for you to use, as the frequency of an essential oil depends
in part on what kind it is and its quality. Poor quality essential oils may smell good, but they will lack the medicinal or vibrational frequencies of pure essential oils. Discover how the subtle presence of essential oils can resonate with the body's energy to help restore harmonic health and well-being.
Meeting held at CM School of Fine Arts, 17 Executive Park Drive, Clifton Park, NY 12065
.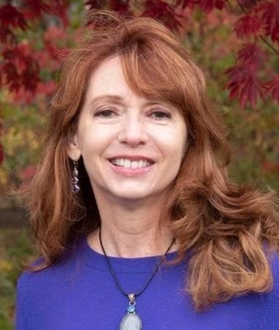 About:
Patricia Matthews
owner of Essential Health Solutions - Certified Holistic- Functional Nutrition Coach -Personal Trainer-Reiki Practitioner-Essential Oil Specialist. As an Aromatouch Technician and Symphony of the Cells Practitioner, she offers clinical Application of Essential Oils to reduce pain and inflammation, boost the immune system, balance the nervous system, and allow the body to heal. She helps people find the root cause of their concerns and guides them to natural solutions to put their

b

odies

b

ack in balance. Patty can be reached at:
http://PattyMatthews.com/
EssentialHealthSolutions4You@gmail.com
(518) 641-8121.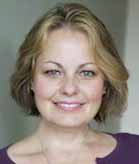 About Sonya Babinbeau:
Sonya is intuitively helping people find synchronicity with the guidance of tarot, runes and numerology. She offers Tarot Card Readings, is a dowser and is the Community Enlightenment Program Event Coordinator at
Cosmic Affirmations
.

Stonehenge? In Vermont?
August 15 - 16, 2020.
An
amazing day in an environment reminiscent of Ancient Ireland or Scotland right here in New England. We start this epic journey at Dream Barn Hollow, the home and gardens of our member, Alice Harwood, at 2868 VT Rt 11 West in Chester, Vermont. Sunday morning at 9:30 am, Alice (Diviner and Quantum Energetic Change Agent) will provide tea from her magical gardens and guidance for this experience.
Our first stop will be "Calendar One," a womb of intention and creation. Here we will listen deeply to our Souls loving voice and assimilate the frequencies of a future that aligns with the Highest Good for all humanity.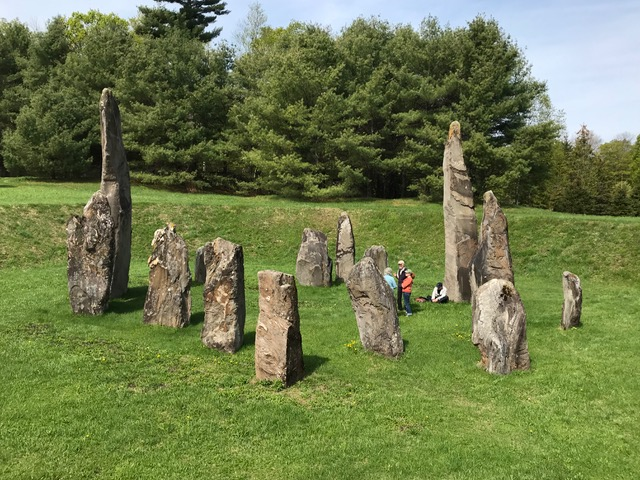 Stone Circle where this energy will be amplified throughout the world and cosmos. Alice will lead
us through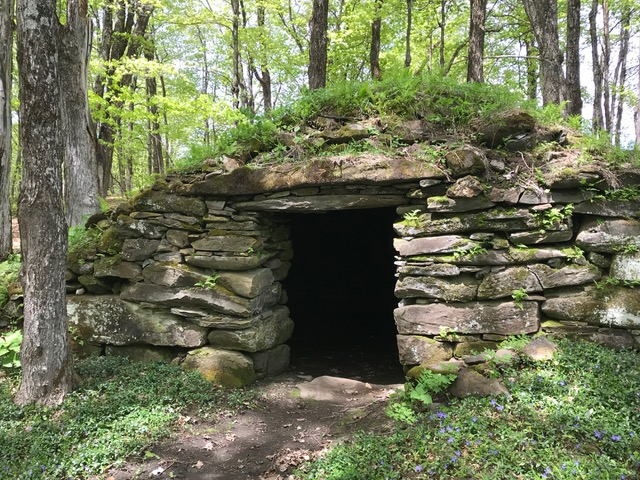 an energy integrated protocol that expands personal and collective consciousness and activates dormant DNA. Bring a small gift/offering (tobacco, flowers,
chocolate etc.) for the Genus Loci and Guardians of the circle. Upon returning to Dream Barn Hollow, we will continue to perfect our Diving practice throughout the gardens and connect with the Elementals, sharing our stories and experiences (and perhaps a cup of soup) around the fire pit. For providing this all day workshop using her intuitive divining and guidance, Alice is asking for a $55.00 donation for the day and if you stay over, a donation of $60.00 for lodging and breakfast. Dream Barn Hollow is a 2-hour drive from Ballston Spa, (approx. 100 miles), about 20 minutes from the Okemo Resort Areas and 45 minutes north of Brattleboro VT. It is owned by Space Inc., a 501(c)3 non-profit. Contact Alice at 802-875-1717 or dreambarnhollow@gmail.com.
Plant Walk with Herbalist Amy Cason - July 26, 2020,
at Bog Meadow Brook Nature Trail, Saratoga Springs, NY. We met at the Route 29 Entrance:

From downtown Saratoga Springs: Take Lake Avenue/Route 29 east from the city. Go through the traffic light at Weibel Avenue. The trail entrance will be about 300 yards past the light on your right. From I-87: Take exit 14 and head west on Union Avenue, towards Saratoga Springs. At the first traffic light make a right onto Henning Road. At the intersection/light with Lake Avenue/Route 29, make a right. Go through the traffic light at Weibel Avenue. The trail will be about 300 yards past the light on your right.
We stopping to identify herbs and plants available in the summer. Learned foraging basics, sister plants and ethical wildcrafting. Discussed uses for herbs in our daily lives and how herbs have the ability to help us on every level of our being.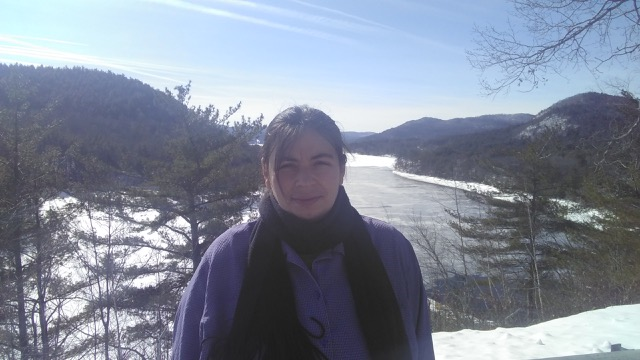 About Amy Cason, herbalist: "For over 12 years I have studied herbs, the role of nutrients and how the body functions. Combined with the basics knowledge becomes an amazing guide to vitality. I focus on traditional food and using a variety of herbs from around the world to support the nutritional needs of the body on every level. I created Thyme in a Bottle 4 years ago to offer classes and consultations to individuals looking for a natural and nutrition based approach to health. I am passionate about providing people with the tools they need to create a sustainable happy healthy lifestyle. Contact me at AmyCasonADK@gmail.com or find me on Facebook at Thyme in a Bottle! "
How Your Health and Herbs Can Allow You to Be A Better Dowser with Amy Cason
.
March 15, 2020.
Learn how the health of the nervous system and the lymph system affect your sensitivity levels. Get a simple broth recipe that will optimize the electrical conductivity of each cell allowing vibration to be easier to detect. Learn about herbs like Lycii (also called wolfberry and goji berry) that nourish the energy system of the body, and others like Damiana that allow energy and nerve impulses to more readily spread throughout the body. About Amy Cason: Amy Cason, an herbalist, created "Thyme in a Bottle" 4 years ago to offer classes and consultations to individuals looking for a natural and nutrition based approach to health. She is passionate about providing people with the tools they need to create a sustainable happy healthy lifestyle. She can be reached at
AmyCasonADK@gmail.com

or on Facebook at Thyme in a Bottle!

A Day in the Life of the Tensor Field, Presented by Virginia Houck, LMT,
Local Distributor of Light-Life Tools Sunday, February 19, 2020.
Within a Tensor Ring is an infinite source of energy that is beneficial and healing to all life forms. It brings coherency to chaos, and stabilizes the energy fields of the body. The Tensor Ring is used in healing, energizing and restructuring of water and plant life, diminishing air, water and soil pollution as well as increasing spiritual awareness. Sacred Geometry meets Quantum Physics! Through the use of ancient cubit measurements Slim Spurling rediscovered the Tensor Ring Technology in 1991. Hans Becker, an astrophysicist and friend of Slim's tested the tools and found the sacred cubit to oscillate at 144 MHZ, a harmonic of the speed of light. "When you create a closed loop coil, energy begins to flow and the laws of physics go out the window " giving us an efficient source of life force energy. Virginia will explore this technology through hands-on learning.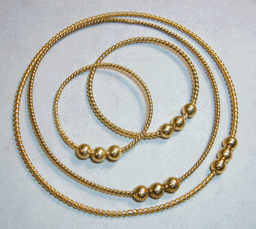 We will explore the tools wide variety of applications for healing ourselves and the environment-a wonderful opportunity to be exposed to many different tools and their effects on us as a group. Virginia will have tools available for purchase with cash, credit card or check. About Virginia Houck: Virginia is a 1989 graduate of the NM Academy of Healing Arts. She has been using her skills in private practice in Colonie, NY for 30 years offering Massage Therapy, Zero Balancing and sessions with the Light-Life Tools. Private Consultations on the tools are also available. Virginia took numerous workshops with Mrs. Spurling as well as with the co-
inventor of the tools Bill Reid. She was in frequent contact with Bill for many years until his recent passing. He was a wonderful source of tool information for her.
She also initiated the

Clearing the Air Project

12 years ago and oversees the activation of Environmental Harmonizers for diminishing air pollution. For more information visit her website

WellnessEssentialsNow.com

or contact Virginia at 505-469-4174 or

wellnessessentials@msn.com

Healing with Light with Albert Fissette, Certified Light Therapist -
J
anuary
19,
20
20

.
We are all light beings

!

"

Light

"

is a name for a part of a spectrum called the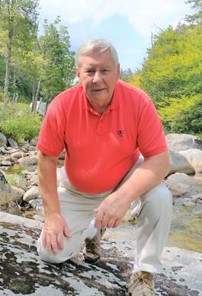 electromagnetic spectrum.
Light therapy consists of exposure to specific wavelengths of light administered for a prescribed amount of time and, in some cases, at a specific time of day.

The

l
ight falls onto

an

affected area and a cascade of events take place, including increase

d

blood flow and oxygenation

,

a feeling of instant relief of pain or pressure in the effected or inflamed area

;

a sense of well being that can last for days. There are no side effects and it is non-invasive. Very specific sequences of light pulses activate certain sub-cellular systems. This increases the production of collagen and elastin.

Every cell in your body needs a photon to stimulate it in order to be productive in cell repair and reproduction. Light therapy aids in healing bruises, torn muscles, pulled ligaments, arthritis, acute and chronic pain. Al will be showing us various devices he uses including a Spooky2 machine, which finds harmful bacteria, viruses, worms, and pathogens by looking for vibrations not normally found in the body. Once found, it lists these in a table. You can then search these in a medical encyclopedia, select them, and put them in a program to eliminate them. There are 55,600 frequency programs in the machines archive. Al has worked with Lyme, Cancer, Dementia, Parkinson, and Neuropathy clients. Al did a biofeedback on himself, and found he needed about 13 hours of treatment. He slept with the transmitter and receiver on either side of the bed in the spare bedroom for his treatments. Al reran the frequency evaluation and everything he had that was out of balance, was gone. His frequencies were now in balance. Al's clients have found Cancer cells, different types of Herpes, Legionnaires disease, Lack of basic vitamins B2, B3, B6, D and K; Cat scratch fever, Rat bite disease, Eye infections from contacts, STD and HIV, Rocky Mountain spotted fever, Tumors and cysts.

About Albert Fissette:

Albert owns Light Therapy Services, which is shared by his wife, Joan Ann, a Master Hypnotist, and his daughter who is a Reiki Master and Medium. Albert got into Light Therapy by accident when a 50-60 mile an hour wind blew an industrial umbrella into the right side of his face about a quarter of an inch under his eye. Al went to emergency services, where they did an ultra sound. They said there was no infection, but the doctor said he had never seen a bruise this bad. The doctor told Al it could heal in three or four weeks, if not he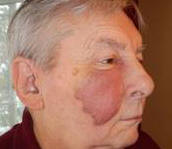 might need a plastic surgeon to correct any under lying problem.

Not wanting his face cut open -- killing nerves and cutting facial muscles, he began researching ways to heal. Four weeks later Al went to his own Doctor who said the same thing. Three weeks later Al went to the plastic surgeon his doctor had

recommended and brought him a MRI of the wound. The plastic surgeon said the same thing, adding that before he operates he wanted Al to see an eye surgeon. Al's eye doctor is also an eye surgeon. She commented on his face and he told her he had found out about light therapy thru research online and had ordered an infrared light therapy pad. She said, "use it you might be surprised with the result." Six weeks later his face was all healed including the broken vein. Both Al and Joan Ann are Certified Light Therapists, through Quantum Academies in Beverly Hills, Ca.. Al can be reached at Light Therapy Services, 55 Longkill Road, Suite 2, Ballston Lake or you can visit his website Lighttherapyservices.com or email al@lighttherapyservices.com or call (518) 526-5012 or (518) 709-7406.
Revealing Secrets of the Human Aura Through Auric Photography - Lorna Reichel November 17, 2019 .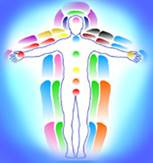 An Aura is the field of energy that flows through and around you, and all living organisms & objects. Your Aura is a map to the current health of your body, mind & spirit. It contains information about your physical, mental and emotional condition. Everyone should be aware of the types of energy in their energy field, so they can maintain their health, correct any stressed or imbalanced areas, and avoid dis-ease. See actual photographs of "auras", learn the secrets of the human aura and what different colors (frequencies) reveal about a person's health. Join Lorna Reichel as she explores auras, the power of intention, and gives you an opportunity to experience first hand, YOUR ability to change energy and the color of your aura. Lorna will have a nice selection of crystals, a few photos and her book, Unseen Worlds of Subtle Energy, available for purchase with cash or check. About Lorna Reichel: Lorna applies 25 years experience with bio-energy, healing, and training in the Biofield Sciences to empower clients who want health, a safe environment, and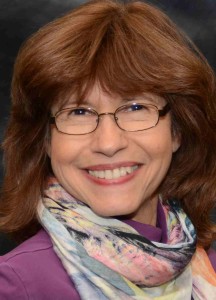 to realign with their highest potential & ideals. A Biofield Wellness Consultant and Aura Imaging specialist, she works with the subtle energy of people, places, and things to balance the body, mind, and spirit. She uses dowsing as well as meters, when she performs EMF Home Surveys, to identify unhealthy EMFs, dirty electricity, and geopathic stress. Lorna provides new perspectives of reality that empower, inspire & facilitate self-actualization. She received her MFA degree in Photography from SUNY at Buffalo, and Certification in RFI, Kirlian Photography and PIP Biofield Imaging from the Centre For Biofield Sciences and Centre for Human Energy Field Research (CHEFR), UK. Her interests include researching patterns of thought, and the shifts that occur in the "Auric Field" when people use their intention to clear and balance their energies, and for healing. Her research shows us we are more than our physical bodies. Lorna is a crystal keeper, photographer, videographer and the author of UNSEEN WORLDS OF SUBTLE ENERGY: Exploring and Verifying Energy Using Auric Field Photography. Lorna has a private practice in Clifton Park, NY. For more information visit her website

www.lornareichel.com

or contact Lorna at (518) 383-9066.
Heal Yourself to Heal the World with Roxanne Louise - Oct. 20, 2019 In healing ourselves first, and then through intention to offer that healing telepathically to others, we create a powerful tsunami of positive change. What you think and feel not only guides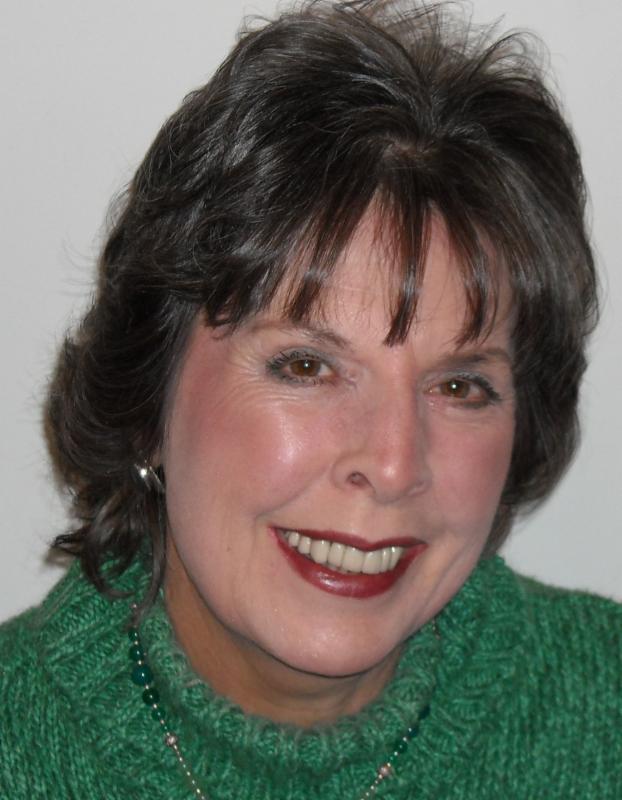 your actions but also effects me through the principle of Quantum Entanglement. That is good news because in healing ourselves we help others to heal as well, who then help others, rippling through the pond to make a very, real difference. Come and learn simple exercises on how to get started. About Roxanne Louise - current President of ASD, long time dowser, hypnotherapist, stress management expert, and Reiki Master who presents at the ASD annual convention, West Coast Conference, and Southern Dowsing Conference. Since 1992 she has taught at national conferences including hypnosis conventions and US Psychotronics Assoc. She won seven top national awards in hypnosis including two for Lifetime Achievement, and was named 2018 ASD "Educator of the Year", and 2019 "Special Recognition Award". She founded and directs Central Virginia Dowsers in Charlottesville, runs two excellent ASD monthly teleconferences: 'Dowsing Support' and 'Discover Dowsing' and was a member of the Board of Trustees. Roxanne is author of ten books including two on dowsing. Roxanne can be reached at Roxanne@RoxanneLouise.com or 434-263-4337. www.RoxanneLouise.com her blog is UnlimitedPotentialHealingCenter.com.